&nbsp

The following material is accessible to a general audience:
The Lectures on Quantum Phenomena are a series discussing quantum phenomena, various foundational problems in physics and the philosophy of science intended for a general audience. The archives have videos of past lectures with supporting presentation materials.

The lecture notes of an introductory course on the History and Philosophy of Physics as given by Philip Stamp.

About the life of Maurice Pryce.
&nbsp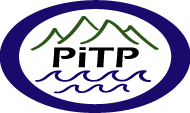 Research Teams
Upcoming
Events


General
Information


Links
& Resources